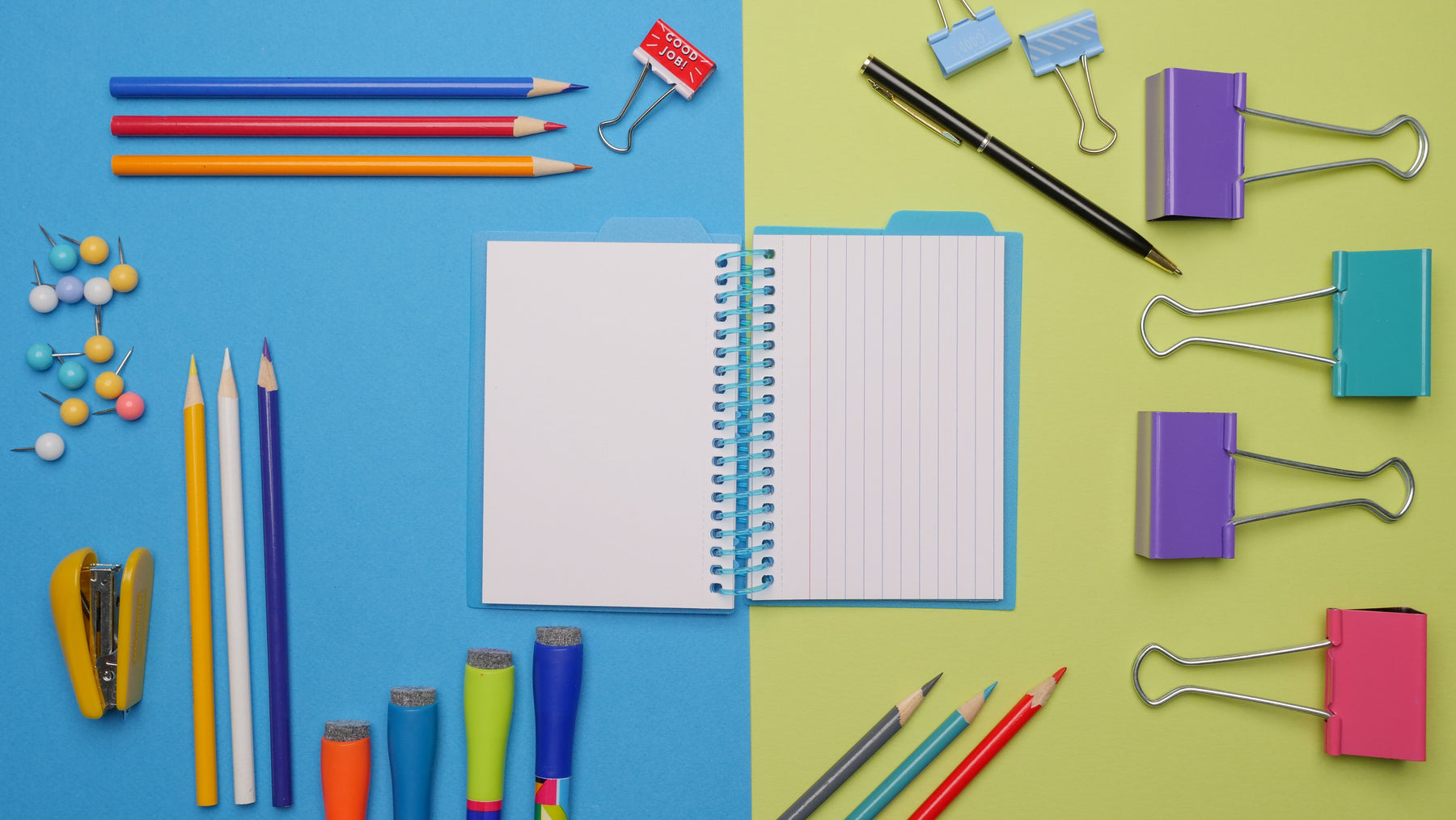 Gear Up for Fall with Wholesale School Supplies from Bags in Bulk
It's never too early to get ready for back to school season. This year, make sure students have everything they need to go back to school in style. Bags in Bulk is Canada's #1 wholesale supplier of school supplies for every age group! Here are some of our favorite wholesale school supplies that can save your organization money while helping people in need.  
Canada's best prices on wholesale and bulk backpacks 
Bags in Bulk carries wholesale backpacks for every type of student: from kindergarten to high school and beyond, we've got the best deals around. There's never been a better time to gear up for back-to-school season thanks to our selection of wholesale backpacks. 
The Wholesale Trailmaker Classic 17-inch backpack is one of our most popular models, and for good reason. It's got a classic look, comes in 12 vibrant modern colorways, and it's made from high-quality 600 Denier Polyester. The Trailmaster 17 inch is also one of our most economical models, with prices as low as $4 per unit when you buy them in bulk. 
Whether you're holding a backpack drive to help underprivileged kids in your community, or making sure your students have everything they need for a successful school year, buying backpacks and other school supplies in bulk is the best way to get high-quality backpacks at unbeatable prices. 
Wholesale fashion backpacks for school
For younger students, our 16-inch 6-in-1 backpacks are a bundle that can't be missed. There are 4 kid-friendly styles to choose from: tie dye, outer space, sharks, or dinosaurs. But the real value comes from the bundled extras which make the 6-in-1 backpack one of the best deals around. Every one of these packs comes bundled with matching themed accessories including
Insulated Lunch Bag

Pencil Case

Carabiner Clip

Water Bottle 

Keychain
Shop our entire selection of backpacks and find the wholesale backpack that's right for your fundraiser, backpack drive, or charity. 
Bulk and wholesale insulated cooler bags
Our wholesale cooler bags are a stylish step up from the classic brown bag lunch. All of our cooler bags have an Easy-Wipe PEVA Lining to ensure that your students' lunches and snacks stay cool all day long.
Bags in Bulk cooler and fridge bags aren't just for kids. We have 'grown up' cooler bags in sizes ranging from the modest 6-can Fridge Cooler Bag all the way up to the massive 30-can cooler bag. Prices start as low as $4.75 each when you buy in bulk, making our cooler bags an economical option, and one of our most popular products. 
For kids that carry lots of stuff back and forth to school, consider stocking up on wholesale reusable shopping bags. They're the perfect carryall for your lunch leftovers, student art and art supplies, extra books, smelly gym clothes, or any extras that won't fit in a standard backpack. 
For younger students, we suggest the Wholesale Fridge Pack Printed Lunch Bag. This familiar design has been a favorite around the lunch table for generations. Featuring a rugged polyester exterior and kid-friendly designs your students will love, the Printed Lunch Bag remains one of our top sellers year after year. 
Wholesale duffle bags for teams and athletes
Back-to-school season is also back-to-sports season. Get equipped for the big game and save with wholesale duffle bags from Bags in Bulk. Our selection of high-quality duffles are a favorite among athletic directors and coaches, and for good reason! These affordable wholesale duffels are made from durable 600 denier polyester, which makes them perfect for teenagers or junior athletes. 
The Wholesale Trailmaker 22-inch Duffle Bag is one of our best-sellers. Like our other backpacks and duffles, the Trailmaker is made from heavy duty 600D poly, which makes them superior in quality and durability. The Trailmaker Duffle Bags also boast a water-resistant coating that helps keep moisture and odors from sweaty gym clothes inside the bag where they belong. 
Wholesale school supplies for Canadian classrooms
Back-to-school season is the best time of year to stock up on school supplies that every kid needs. At Bags in Bulk, we stock a huge assortment of wholesale school supplies that are perfect for classrooms, daycares, summer camps, or charity drives. 
To help the next generation of artists get ready for school, stock up on art supplies like bulk crayons and wholesale colored pencils. Or help kids stay organized and on-track with our selection of wholesale colored folders that are perfect for elementary- and middle school-aged kids. 
If you're looking for the best deals on bulk school supplies for every student, it's hard to beat our selection of wholesale school supplies kits. These kits have everything young students need to get ahead in school. The Wholesale 45 Piece School Supply Kit is one of our best sellers, and it comes packed with useful school supplies like notebooks, pens, pencils, ruler, comp book, glue sticks, and more. But the best thing about our 45 Piece Kit is the price! Individual kits are under $10 per student when you buy in bulk. That's a huge saving! 
Canada's best deals on wholesale and bulk school supplies
Whether you're a teacher, administrator, or charitable organization, there's no better time to get stocked up with wholesale school supplies. Bags in Bulk is North America's #1 seller for wholesale and bulk bags, backpacks, school supplies and more. Visit our homepage and see for yourself why Canada loves Bags in Bulk.