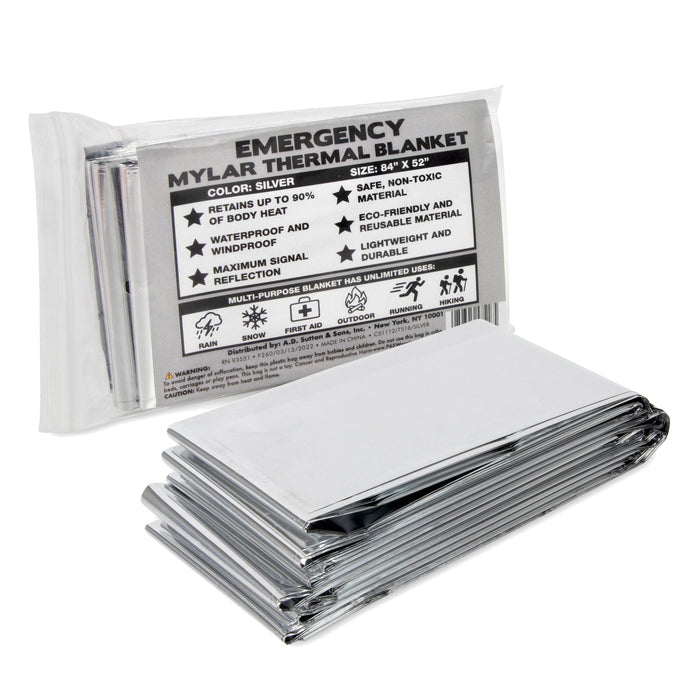 Wholesale Mylar Emergency Thermal Space Blanket 84" x 52"
These wholesale Mylar Emergency Thermal Space Blankets are perfect for emergency kits, backpacking, or anywhere you might need a little emergency warmth. This is the same material used by NASA to shield space ships from ultra-low temperatures. The blankets fold down to pocket size, but unfolded are big enough to completely protect a full size adult. 
These blankets are a favorite among runners and competitive athletes because they're light enough to carry in a marathon or other long race, but retain body heat after the competition is over. Packaged in a resealable bag for multiple uses, these mylar space blankets are durable and feather-light. 
Measures 84" x 52" Inches ( 213 x 132 Cm) 
Waterproof & Windproof
Lightweight & Durable

Mylar material developed by NASA
A favorite among athletes
Reflective surface is perfect for emergencies 
Color: Silver